Warren & Betsy Talbot sold all their belongings to go travelling around the world. Now they live off writing blogs and books. Warren and Betsy are now experienced in running a business without a fixed address.  We asked Warren Talbot what he was going to speak about at Webforum 2014: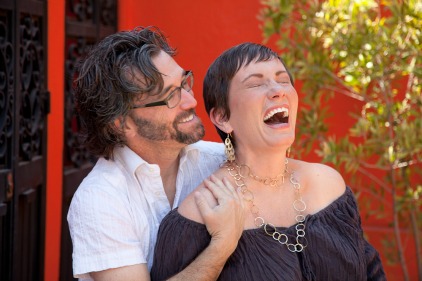 You'll leave with a real-world take on:
How we created a business that can be run from anywhere
The tools we use to stay connected
How and why we live and work without a cell phone (yes, it is possible)
The systems we've put in place to coordinate our work together as a team
The sacrifices required to live and work on the road
The questions you should ask yourself to determine if living and working from the road is right for you.
If you've ever considered picking up and running a business without a fixed address, this is the session for you.
– Warren Talbot
---
Du møter Warren & Betsy Talbot på Webforum 2014. Klikk her for å sikre deg billetter til konferansen